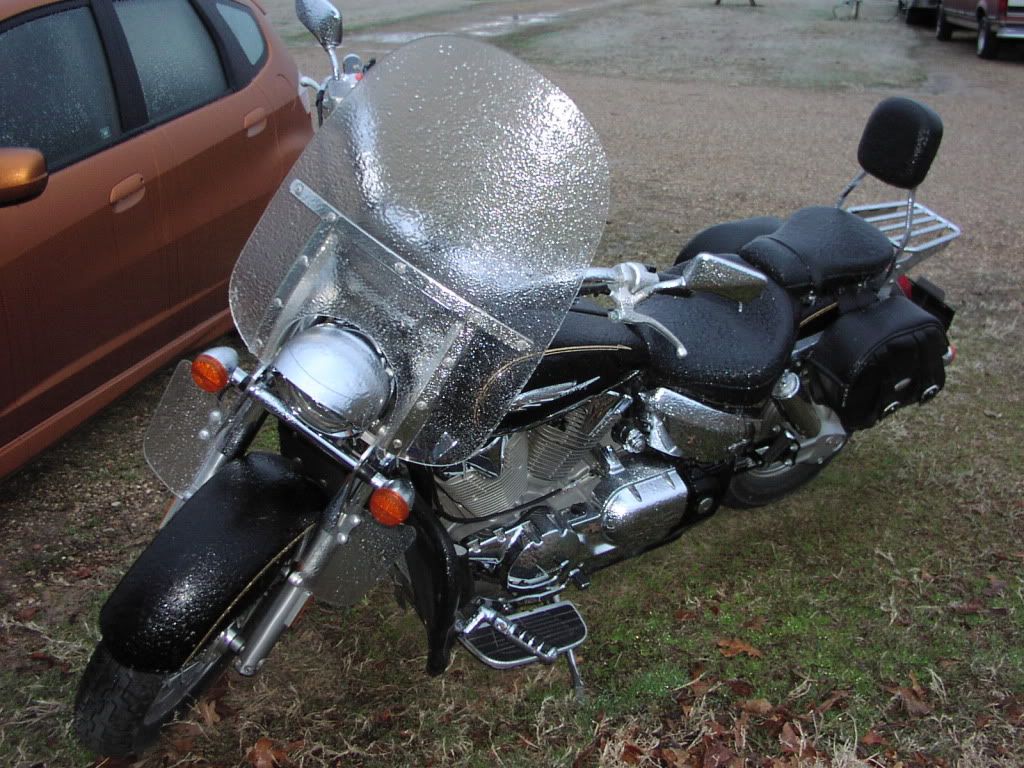 Not much sadder than a frozen motorcycle.
This morning I thought I would bring you scenes from the great East Texas Blizzard that the local weathermen have been predicting for the past week. I'm happy to announce that my goal of my first snow-free winter is still on track! The great blizzard only brought some freezing rain! Back in Connecticut, they have received over 6 feet of snow. If this little bit of ice is all I see this year, I will declare a victory!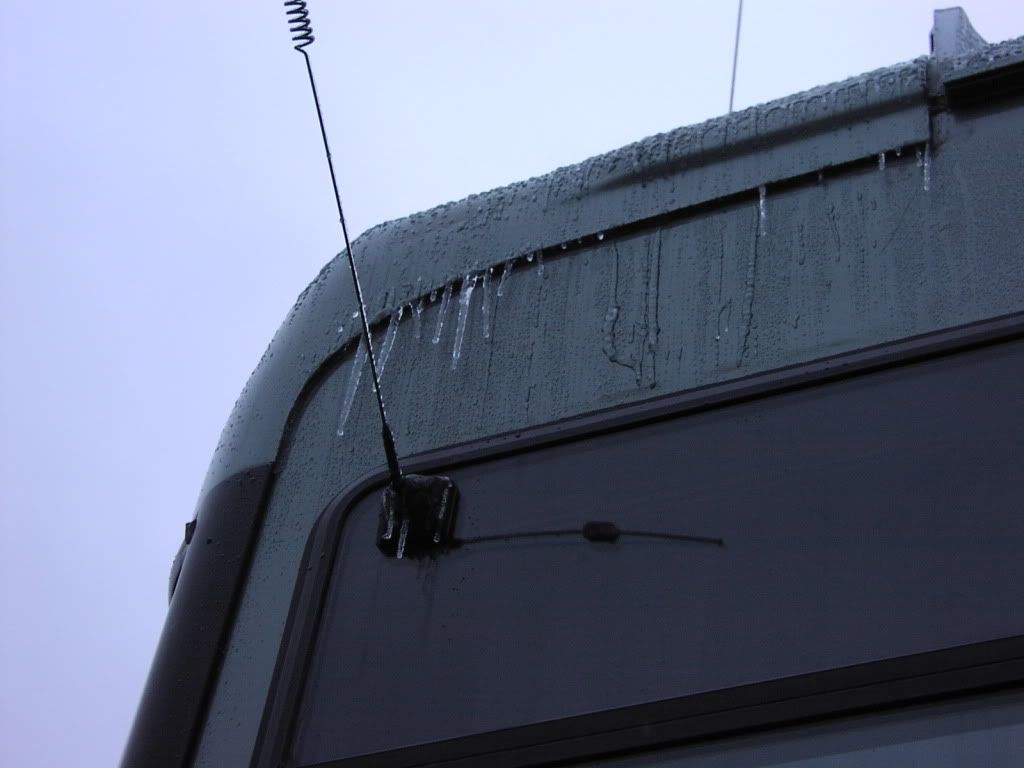 Icicles?
I must say, as a former New Englander, it is eye opening to see how such a small amount of ice can cause a city the size of Houston to completely shut down. All morning the local news has been treating the result of this storm as a catastrophe. On the scene reporters dramatizing every stuck auto. Extended coverage of the storm is pre-empting the Today show.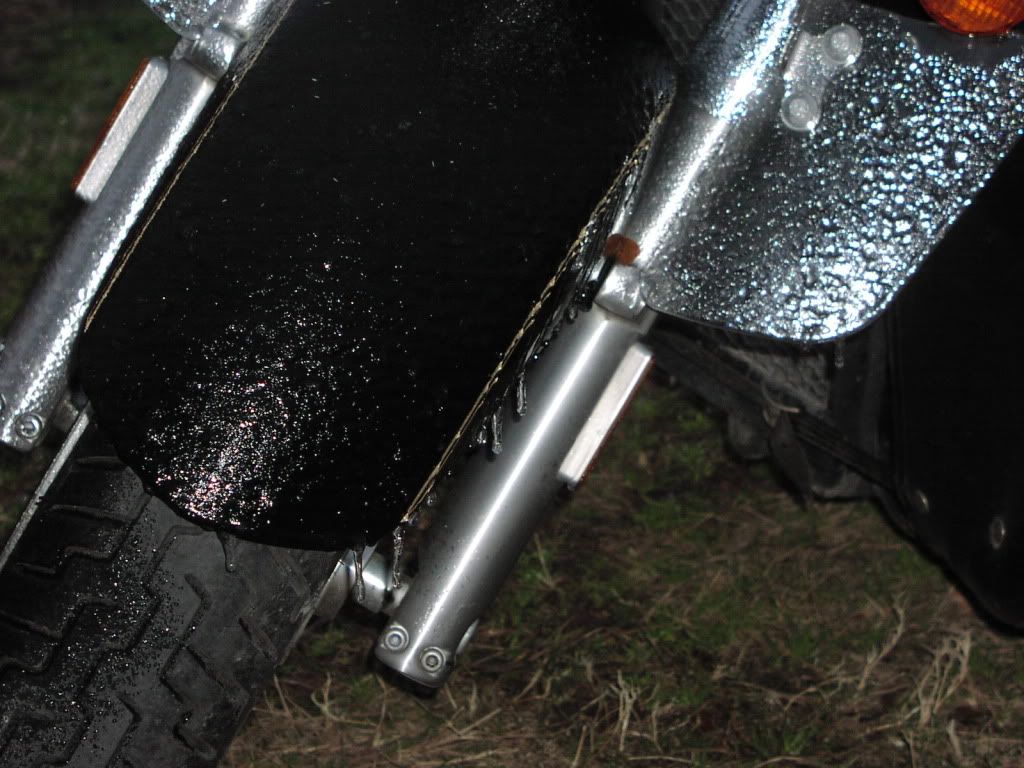 *Sniff* this is just so sad.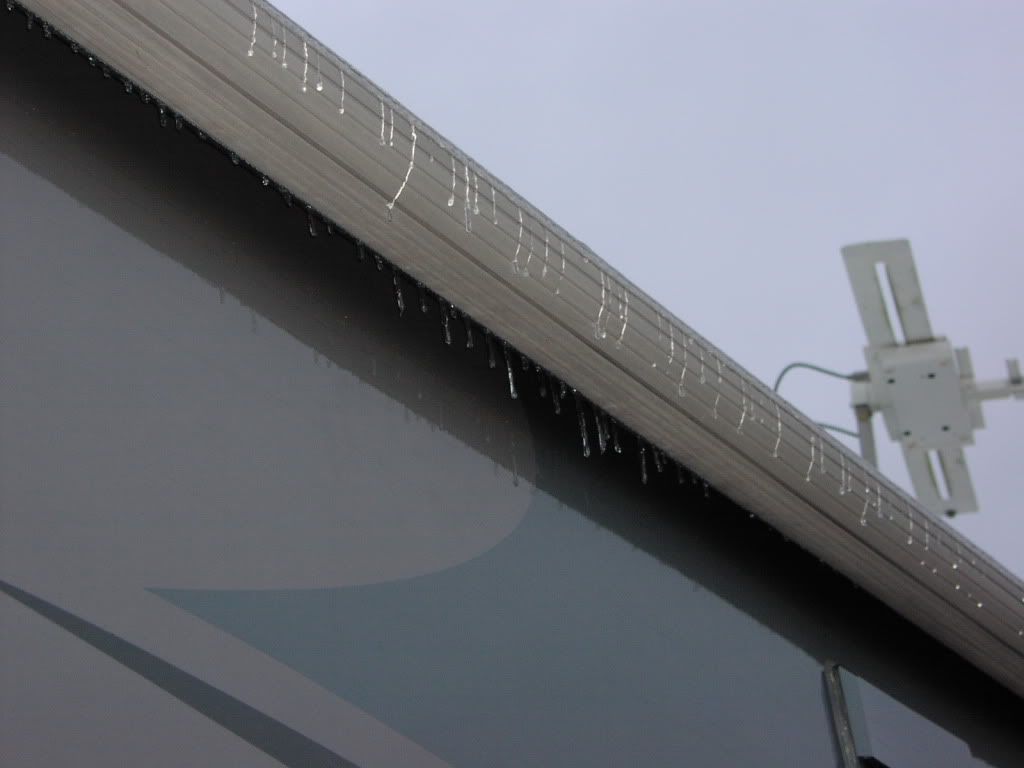 Icicles on the awning.
Tomorrow, when the sun comes out, the temp is supposed to approach the 60's again, and the great East Texas Blizzard will be little more than a puddle.
Be safe!