Hello All!
Yesterday Nancy and I decided to re-visit Sedona since it was during the week and the crowds should have subsided from this past weekend. Well, the crowds had subsided, that's not to say that there were no crowds, but we were able to find parking at the places we wanted to see. The first thing we wanted to see was Bell Rock.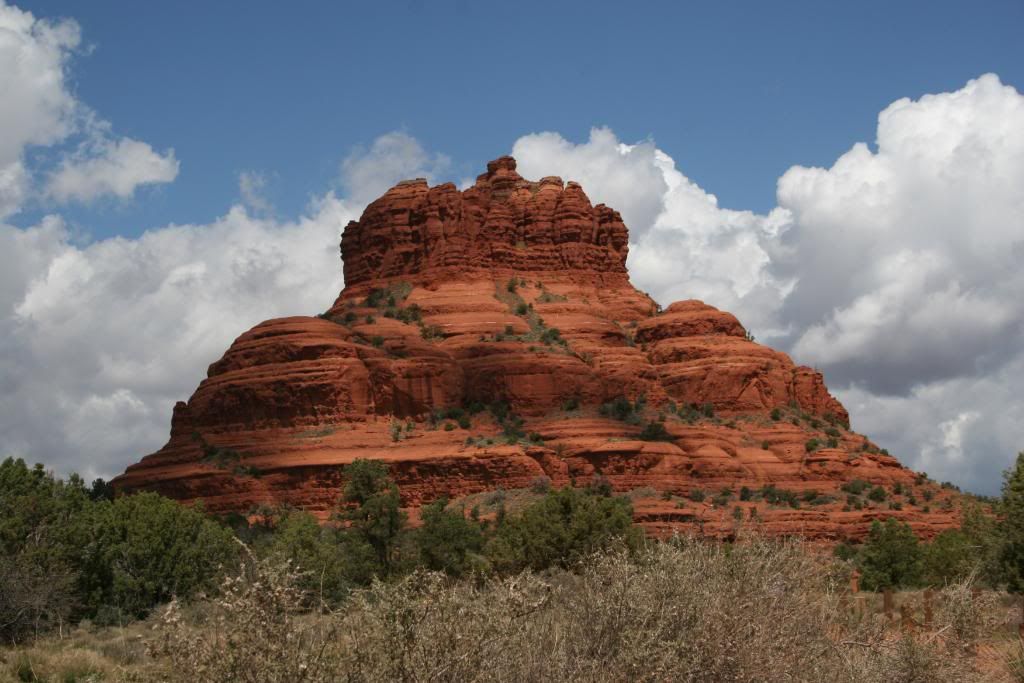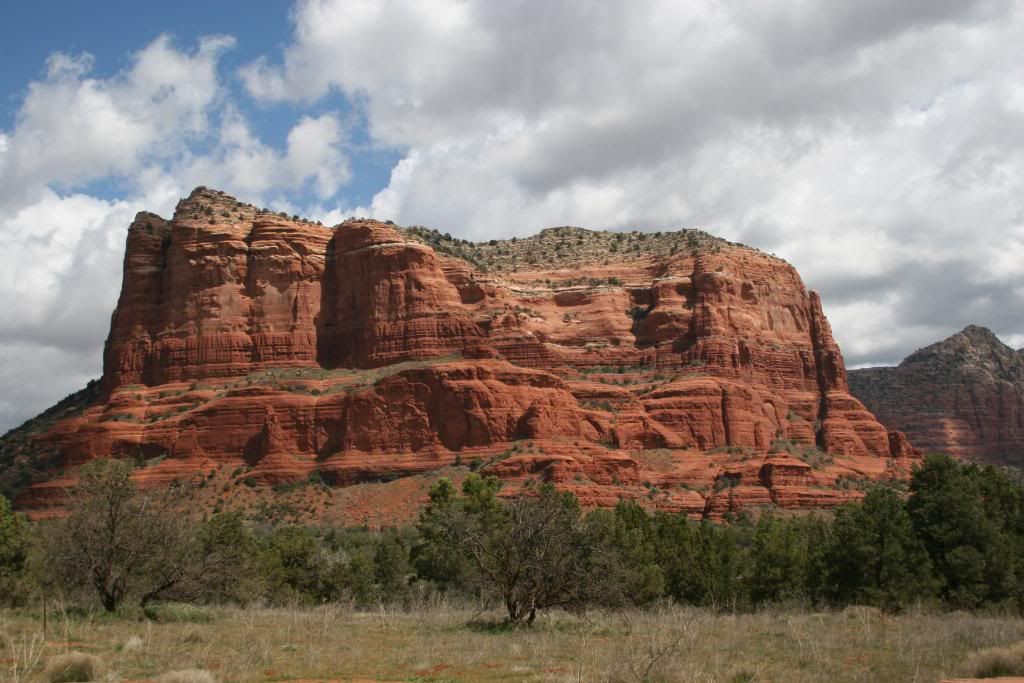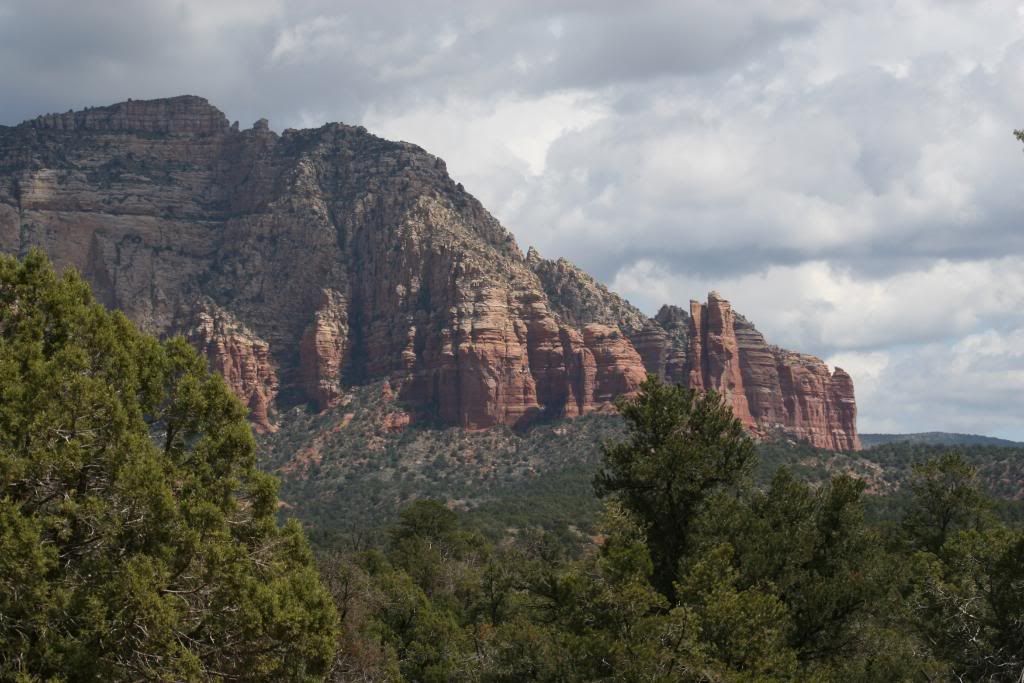 Bell Rock is on Hwy 179, just north of the village of Oak Creek and 5 miles south of the junction of 89a and 179 in Sedona. It is said that the vortex that exists at Bell Rock is one of the most powerful in Sedona. The vortex here is said to strengthen all three zones found within each of us, the masculine side, the feminine side and the balance. Nancy and I aren't sure that we felt any effects of a vortex, but the beauty of the surroundings did have a positive effect on our moods. Taking a relaxing walk in beautiful surroundings is almost always likely to be a mood enhancer and maybe that is the only effect one needs from these areas.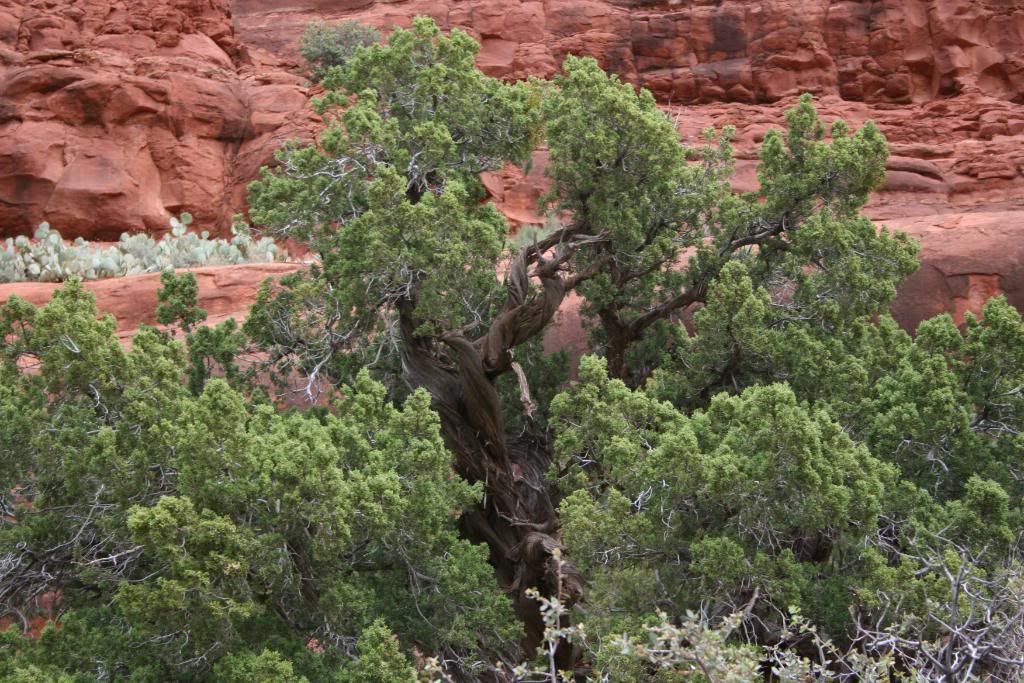 They say that you can tell the strength of a vortex by the twisting of the junipers in the area.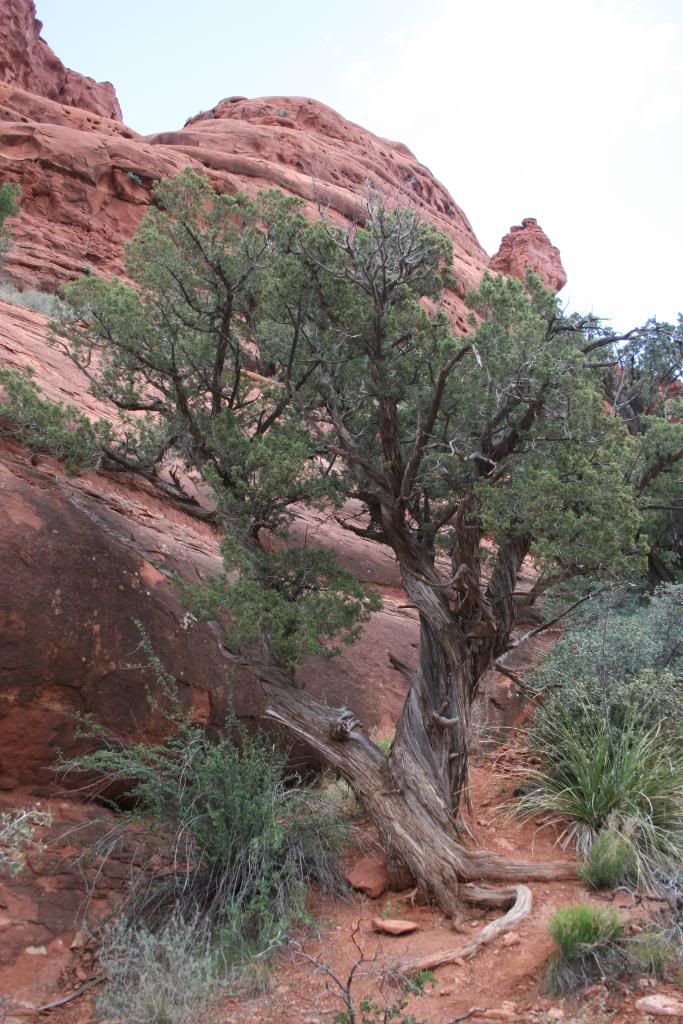 Next we decided to head back into town and wander around the shops found there. For the most part we were able to avoid the lure of the many T-shirts, magnets and other knick-knacks, but Nancy did bite at the balsamic vinegar store. We enjoy having balsamic vinegar with many meals from spaghetti sauces to cold cut sandwiches and of course salads. She found a lovely black walnut balsamic as well as an 18 year old traditional balsamic that should keep us in sweet tangy vinegar heaven for a while.
As always, Luke and Leia were quite a hit with the folks wandering the shopping area. Nancy and I fielded the usual round of questions while the dogs soaked up the attention. Unlike some other areas we have visited where pet friendly shops would put out bowls of water and such for their four legged visitors, Sedona appears to have less affinity for the furry kind of kids. Luke and Leia didn't seem to mind, they enjoyed the walk and the attention none the less.
Our last stop on this day would be the Airport Mesa. The vortex found in this area is said to strengthen the masculine side. Again, neither Nancy nor I felt anything we could attribute to a vortex as such, but once again the beauty and tranquility of the surroundings had a positive effect on our spirits vortex or no.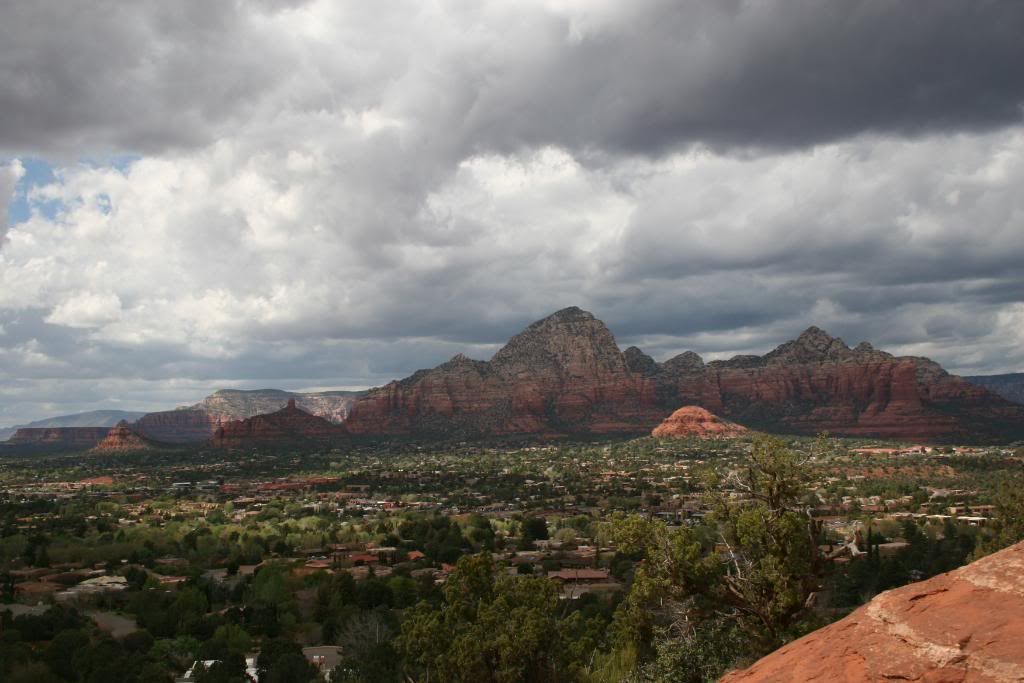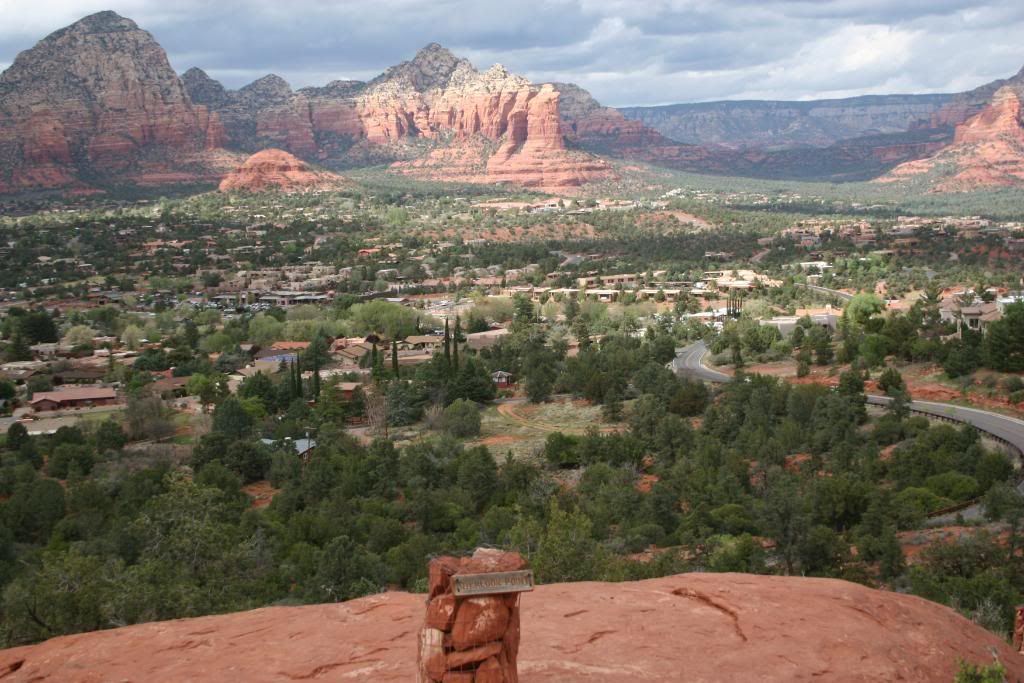 The view of Sedona from atop Look-Out Point
For those interested in learning more about the vortexes and the three "zones" that can be effected by them visit these links.
Map and description
Sedona Wiki page
Have a Great Day!!!
Noah